HOW FAR IN ADVANCE DO I NEED TO ORDER MY CAKE? At least 3 months for tiered wedding cakes and 6 weeks for novelties
WHAT SIZE CAKE DO I NEED? Our portion guide is intended as a guide only. The number of people a cake will feed will vary dependent upon how the cake is cut.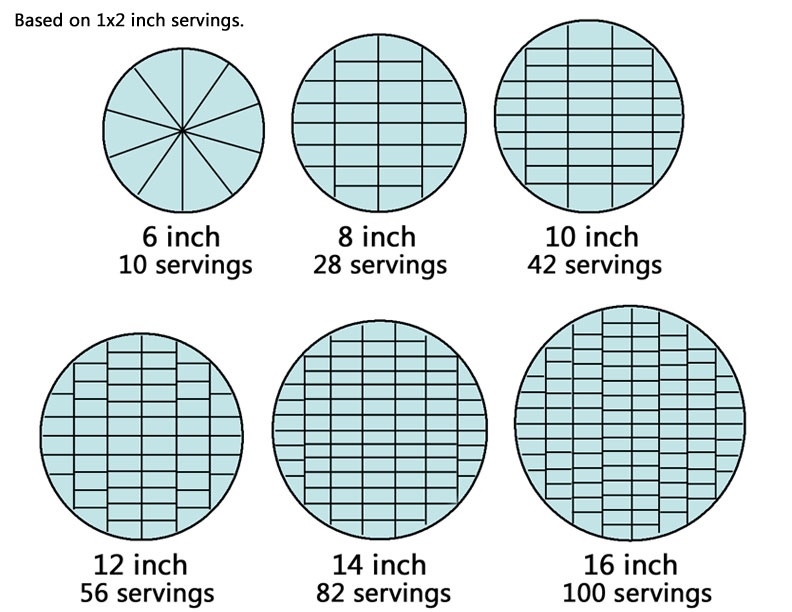 HOW MUCH ARE YOUR CAKES? Prices vary according to the size and complexity of the cake and its decoration. Guide pricing in our store only includes basic decoration, for a more accurate quotation please contact us to discuss your requirements.

DO YOU REQUIRE A DEPOSIT? Yes. Unfortunately the few spoil it for the many so we will require a deposit at time of ordering and balance paid upon collection or before delivery day. Cakes will not be released if not paid in full – no exceptions!
DO YOU OFFER DELIVERY? Yes! you can collect from our premises for free, we can deliver celebration cakes within Kilkenny city for €15. For further afield or tiered cakes that require setting up etc then a rate of €30 per hour ( transportation both ways and set up) will be charged.
WHAT FLAVOURS OF SPONGE CAN I HAVE? Our most popular remain chocolate, vanilla, lemon drizzle and red velvet but if your heart's desire is a banana cake, then let us know and we'll see what we can do! Fillings of chocolate or vanilla buttercream again are the most popular.
Carrot cake and fruitcake are available for a little extra along with Belgian choc Fudge and Milk chocolate biscuit cake OR Cookie Cake (OMG Its Massive!)
CAN I HAVE DIFFERENT FLAVOURS IN MY TIERED CAKE? Of course you can! If a mixture of fruit cake/ biscuit cake and sponge were required we would advise on having the former at the base given their weight.
HOW SHOULD I STORE MY CAKE? HOW LONG WILL IT LAST? Your cake is baked to ensure it is fresh for the date of your event, we cannot guarantee its quality if it's consumed more than 48 hours after the event. Our cakes are made entirely of natural ingredients because of this they will not have the extended shelf life of most supermarket cakes, which contain additives and preservatives to ensure their prolonged life. Freezing the cake however, preserves the taste of the sponge and icing as much as feasibly possible, but please bear in mind that it will affect the visual appearance of the icing, as condensation will form upon defrosting.
Sugar paste cakes should not be refrigerated, as it will cause condensation to form on the surface of the icing. Refrigeration also accelerates the staling of the flour in the cake.
WHAT HAPPENS IF I NEED TO CANCEL MY ORDER? Please see our Terms and Conditions page for full details.
WHAT HAPPENS IF I NEED TO ALTER MY ORDER? Please see our Terms and Conditions page for full details.